It is time to take control and create a life you love.
Join individuals from companies like Google, Facebook, Dropbox, Headspace, Accenture and McKinsey that have already successfully completed the program.
You are working for a great company. You have a job that gives you meaning, you receive amazing benefits and you live a life that other people dream of. On paper, you have everything in life to be happy - and yet you feel unfulfilled, undervalued and empty.
Are you extremely busy and feel like you never have enough hours in your day to get everything done? Do you feel like your lifestyle is slowly affecting your productivity at work, your personal relationships and your physical and mental health?
I know exactly how you feel! I believe that we can have both - an amazing quality of life and a thrilling career.
About From Stressed to Empowered
The online coaching program combines neuroscientific research on emotion regulation, habit-building and change management; coaching techniques and my own experience working at Google for over 7 years and as a corporate coach.

Learn more at: peakperformancemethod.com/fste-program
Your Instructor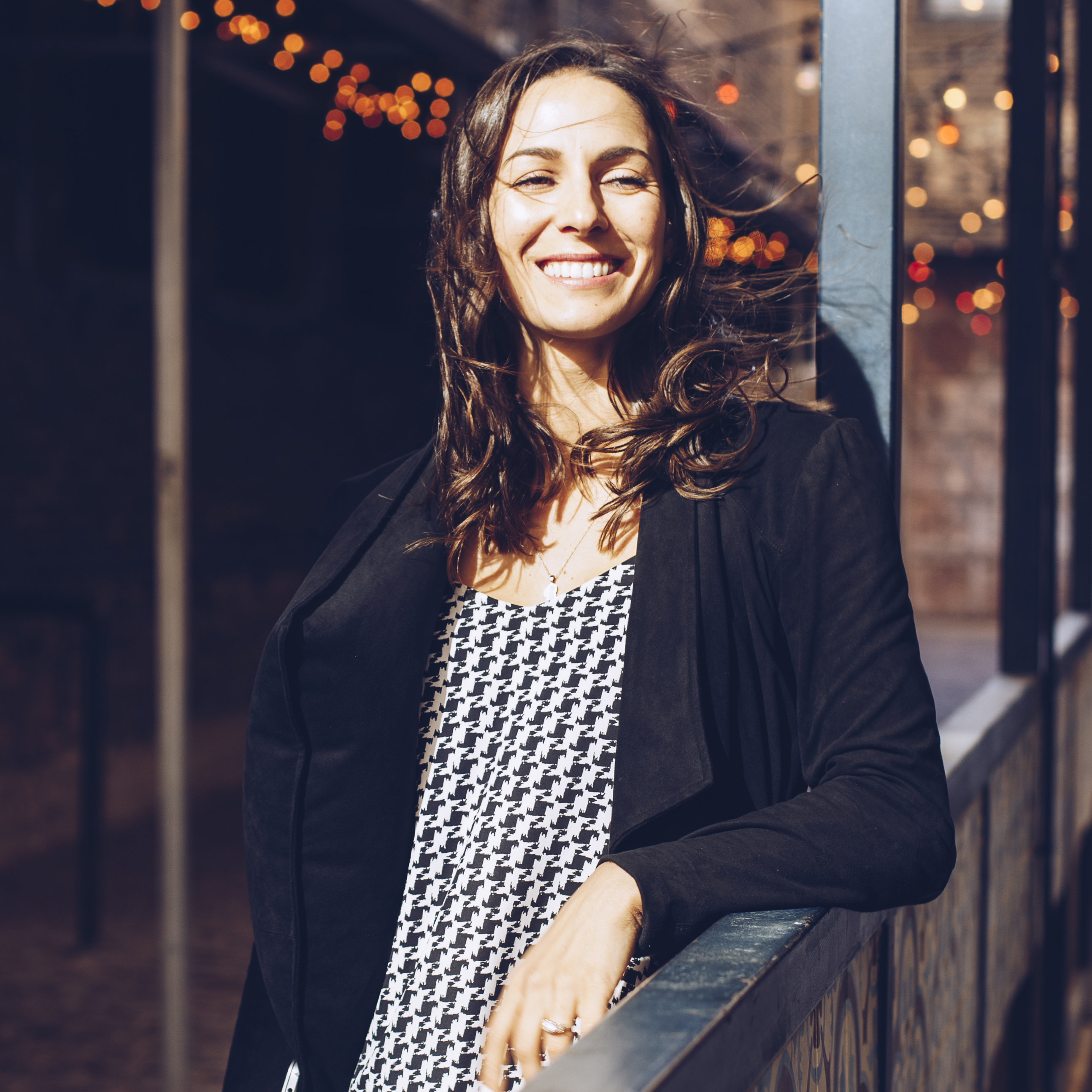 Julia Arndt is a stress management trainer, personal development coach and keynote speaker. Combining her extensive business background working for Google for over 7 years, her unique journey in reaching mindfulness and her passion to inspire and motivate people, Julia is helping professionals in high-pressure environments to rethink their lifestyle and bring long-lasting transformations. She has trained over 1500 people on understanding the effects of stress on body and mind, move beyond burnout and build a mindful lifestyle that delivers focus, high energy and productivity.
Besides her Bachelor and Master degree in International Management and Marketing, Julia is a certified life and business coach, holds a MBSR (Mindfulness Based Stress Reduction) certification from the University of Massachusetts, is a gym instructor, graduated at Dublin Business School in a diploma of Sports Psychology and holds a 400h yoga teacher and yoga as a therapeutic model certification.

She is the host of the podcast "Stressed - Deliver your Stress Resilience".
Her motto: Stress Management is a skill that everyone can learn!
Frequently Asked Questions
When does the course start and finish?
The FSTE program is a completely self-paced online coaching course. You can start it at any point in time. Once you sign-up for the program, you can immediately start with Module 1. After that, a new module is released on a weekly basis. Please note that the program is currently sold from March 1st - March 31st 2020 after which the program will go into summer break. Participants that purchase the program during this time will have access to the content for 12 months and can continue to work through the modules after closing date of online sales.
How long do I have access to the course?
After enrolling, you have access to this course for 12 months - across any and all devices you own.
Are refunds available if I change my mind?
As soon as you sign-up, you will be able to access the welcome and pre-course material as well as the digital workbook. Therefore refunds are not available.
Do I need to complete the course in 8 weeks?
Absolutely not. You will have access to the content for 12 months and can continue to work through the modules after closing date of online sales.
Will I have access to all modules right away?
Once you purchase the program, a new module will be released on a weekly basis. It is important for me that you take your time with the material and you don't rush through it. Therefore after purchase, you will be able to access the first module; 7 days later, the next module will be released and so on.